AWARDS, ACHIEVEMENTS, &

OUTREACH
MAG is one of the first Anesthesiology groups in the country to team with a major insurance company in an Episodes of Care program.
2015 PATIENT-CENTERED EPISODES OF CARE PROGRAM
MEDICAL MISSION TO HONDURAS
In July 2012, Dr. Jill Young & Dr. Maggie Ho of MAG joined a medical mission to provide free medical & surgical care to the residents of Catacamas, Honduras. Working 14-hour days in a remote hospital, and equipped with minimal supplies, the team provided treatments to hundreds of the area's neediest patients.
MEDICAL TEAM TRAVELS TO HONDURAS
ST. CLARE'S HOSPITAL TEAM JOURNEYS TO
HONDURAS ON MEDICAL MISSION
PATRICK BLANCHFIELD, MD | ANESTHESIA - 2014 PHYSICIAN OF THE YEAR WINNER
"This year, we are happy to announce that Dr. Blanchfield has been chosen as St. Luke's Warren Physician of the Year.
In July, members of the medical staff and hospital employees were given the opportunity to nominate physicians whom they felt best embodied the hospital's mission and vision. It is a testament to the quality of our physicians that we had enthusiastic participation and received many eloquent nominations. Thirty-three physicians were nominated this year - the most we have ever had!
A selection committee comprised of Board Members, Senior Management and Nursing Leadership, was given the difficult task of selecting a winner.
Dr. Blanchfield received his award at the St. Luke's Warren Hospital Foundation Gala on Saturday, September 13th at the Grand Colonial. He and his wife were our guests of honor for the evening."
Dr. Blanchfield received his medical degree from Ross University, School of Medicine. He completed his Anesthesiology residency at UMDNJ - Robert Wood Johnson School of Medicine.
2016-2019 AMERICAN INSTITUTE OF ULTRASOUND IN MEDICINE (AIUM) CERTIFICATION IN ULTRASOUND-GUIDED REGIONAL ANESTHESIA
MAG is the first Anesthesia group in the country to achieve AIUM accreditation in ultrasound. This accreditation was spearheaded by Dr. Jason Daras, MAG's Director of Regional & Orthopedic Anestheisa, who coordinated the group's efforts in obtaining this coveted recognition.
MICHAEL TARAGIN, MD

|

NOMINATED FOR 2015 PHYSICIAN OF THE YEAR
Dr. Taragin's clinical expertise and warm personality led to his recognition by his colleagues on a large medical staff.
13th ANNUAL SPINE, ORTHOPEDIC AND PAIN MANAGEMENT-DRIVEN ASC CONFERENCE + THE FUTURE OF SPINE

|

2015
Dr. Jason Daras, one of MAG's regional Anesthesia experts, was an invited speaker at Becker Healthcare's 13th Annual Spine, Orthopedic, and Pain-Management Driven ASC Conference. Dr. Daras spoke on "The Best Ideas For Orthopedics Now."
(click on photo to enlarge)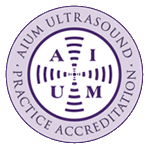 MAG's progressive embrace of new techniques and standards was featured in the May 2016 issue of the Journal of Ultrasound in Medicine
2016 AMERICAN DIABETES ASSOCIATION SKYLANDS TOUR DE CURE FUNDRAISER
MAG sponsors a team of our staff, friends, and families to ride in the annual ADA Tour de Cure. This year, MAG was the TOP FUNDRAISER among corporate teams. We raised more money than several Fortune 500 companies! We're proud to have been part of a great team effort.
2016 Community Presentation
Dr. Niva Patel, one of our pain physiscians, presents information about pain management to community groups. We are proud to assist our hospitals and other partners with needed community education.
Morris Anesthesia Group proudly offers educational experiences to future phycisians and healthcare providers. We welcome the future generation of healthcare, and spread our professionalism and enthusiasm for anesthesia.
2019 REGIONAL ANESTHESIA WORKSHOP
Our latest regional-anesthesia workshop held at Ocean Medical Center. These workshops keep our staff proficient in the latest techniques in regional anesthesia.