AWARDS, ACHIEVEMENTS, &

OUTREACH
MAG is one of the first Anesthesiology groups in the country to team with a major insurance company in an Episodes of Care program.
2015 PATIENT-CENTERED EPISODES OF CARE PROGRAM
2016-2019 AMERICAN INSTITUTE OF ULTRASOUND IN MEDICINE (AIUM) CERTIFICATION IN ULTRASOUND-GUIDED REGIONAL ANESTHESIA
MAG is the first Anesthesia group in the country to achieve AIUM accreditation in ultrasound. This accreditation was spearheaded by Dr. Jason Daras, MAG's Director of Regional & Orthopedic Anestheisa, who coordinated the group's efforts in obtaining this coveted recognition.
MICHAEL TARAGIN, MD

|

NOMINATED FOR 2015 PHYSICIAN OF THE YEAR
Dr. Taragin's clinical expertise and warm personality led to his recognition by his colleagues on a large medical staff.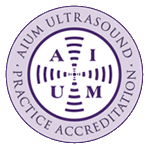 MAG's progressive embrace of new techniques and standards was featured in the May 2016 issue of the Journal of Ultrasound in Medicine
2016 AMERICAN DIABETES ASSOCIATION SKYLANDS TOUR DE CURE FUNDRAISER
MAG sponsors a team of our staff, friends, and families to ride in the annual ADA Tour de Cure. This year, MAG was the TOP FUNDRAISER among corporate teams. We raised more money than several Fortune 500 companies! We're proud to have been part of a great team effort.
2016 Community Presentation
Dr. Niva Patel, one of our pain physiscians, presents information about pain management to community groups. We are proud to assist our hospitals and other partners with needed community education.
Morris Anesthesia Group proudly offers educational experiences to future phycisians and healthcare providers. We welcome the future generation of healthcare, and spread our professionalism and enthusiasm for anesthesia.
2019 REGIONAL ANESTHESIA WORKSHOP
Our latest regional-anesthesia workshop held at Ocean Medical Center. These workshops keep our staff proficient in the latest techniques in regional anesthesia.
2019 Chairman of the Year Award, Virtua System
Dr. Bernard Ciongoli was voted Chairman of the Year during his first year with Morris Anesthesia Group and Virtua Memorial Hospital